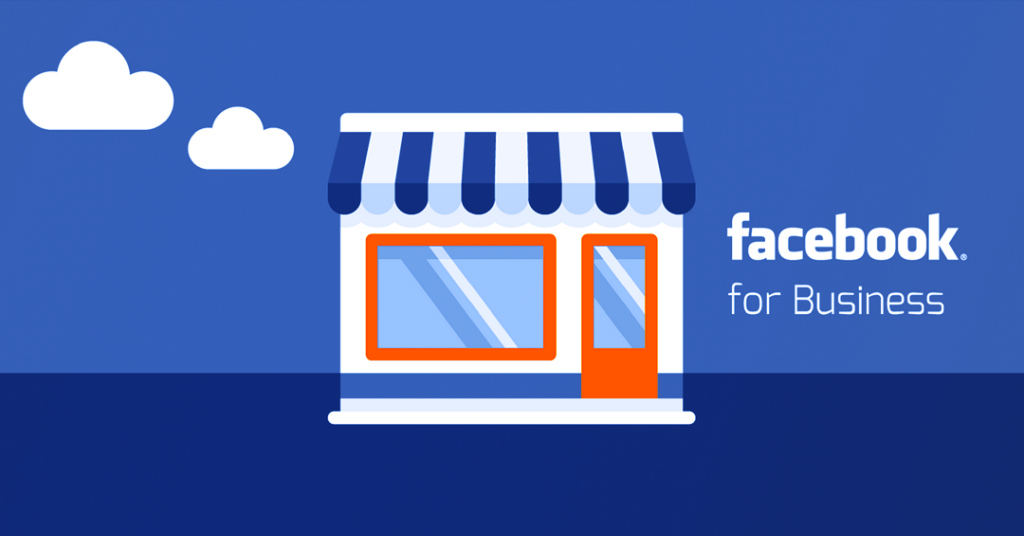 There are over 2.6 billion monthly active users on Facebook… does your company have a Facebook business page?
With over 2.6 billion users, can your business afford to NOT be on Facebook? Building a business page on the popular social media platform is a great way to reach new potential customers – for free. That's right, it's free to create a business page on Facebook. Take your social media marketing to the next level and build a page optimized for success.
Facebook pages help your brand or business promote and share value-added content as well as assist in customer support. Did you know that two-thirds of U.S. adults report they use Facebook with a whopping 74% of users reporting that they check Facebook daily?!
Set yourself up for success on Facebook with these simple steps.
6 Steps to Optimizing Your Facebook Business Page
Select the right type of page
Custom username
Images
Fill out all of your details – Don't leave any blanks!
Ensure your contact information is accurate
Remove/hide unused tabs
Select the Right Type of Page
When you first create your Facebook business page, you'll be able to choose from a variety of options such as:
Local business or place
Company
Brand or Product
Public Figure
Entertainment
Cause or Community
By selecting the right type of page from the onset it can help enhance the way you communicate the message your company wishes to show.
Create a Custom Username
You have the ability to create your own username. For instance, on Facebook the Pendragon username is @pendragonconsultingllc (so, go follow us!). However, if you'd like something different or want it to match other social accounts that don't offer the ability to be choosy, you do have some flexibility there. We've noticed in some cases that those who don't create a username for their page just don't end up with one at all. So, make sure that you've checked the box and create a custom username for your business page, so you don't end up with a random string of alphanumeric characters for your Facebook slug.
Images
All right. Now, what picture should you post for your business? Your hot new product? The CEO of your company? A staff photo? Logo? While the answer may differ depending on your brand and industry, the majority of businesses favor using their logo. This can really help you create brand awareness and brand recognition for your company. The trick to your profile and the cover image is consistency. Again, in an effort to foster brand recognition and brand awareness you want to present a consistent brand across your digital marketing efforts such as social media platforms and on your website.
Fill Out All Your Details – Don't Leave Any Blanks!
All right. This is one of the most common issues we run across when we take over social media marketing for our clients. Either missing or inaccurate information throughout their business page. Ensure that you input as much as you can into your profile such as your contact information, set your categories (what industry are you in?), your about section, "our story" and even your open hours. Not only does this help users find you easier, but it also helps to instill confidence in the fact that you're a professional organization not taking a half-hearted approach. Incomplete or inaccurate profiles may be a negative sign to potential buyers, indicating that your cut corners (though not always).
Ensure Your Contact Information is Accurate
This is not only important so that your potential customers can find you, but also for local SEO purposes. Counting as a directory listing (aka citation) you want to ensure you have accurate information to promote your local SEO and to avoid being downranked. If Google or the other search engines isn't clear on your correct contact information so as to provide accurate information to their users, they may end up downranking your website.
Remove/Hide Unused Tabs
While you won't have the ability to turn off all of the tabs, you do have the ability to turn off a bunch of them. If they're not relevant and/or you're not using them, turn them off so they don't appear on your business page. Just one step closer to having that spiffy, professional page that demonstrates your brand's level of quality.
Social Media Marketing for Business Owners
There is plenty of fish in the sea (i.e. potential customers on social media). So, bring your A-game and get on in there. It's free to create yourself a page and post from your business. And don't forget to list your social links on your website!
Don't have the time to create your own Facebook page for your business? Need someone to help with your social media marketing efforts? Don't worry, Pendragon Consulting has a plethora of experience and is ready to help you take your social media marketing to the next level. Get in touch with us today by either sending a secure message via our website or by calling 443-343-2313.