Everything you need to promote
Leveraging the Power of Research to Expand Your Social Media Presence
Social media… she's become a beast alright. In the last few years, more than 3.5 Million people became avid users of the plethora of social media platforms available online. Somewhere among this population is your brand's target market. Pendragon Consulting leverages our strong focus on research to build an engaged and loyal audience for your brand.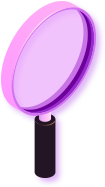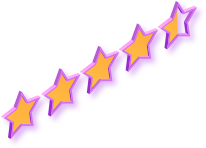 Capitalizing the Opportunities of Social Media
The entire digital landscape is ever-evolving. From the integration of artificial intelligence to new algorithms being developed and put to use, social media specifically undergoes rampant changes. More platforms emerge, user preferences change and big platforms keep getting bigger.
Facebook alone has more than 2.6 billion monthly active users while other platforms including Instagram, Twitter, LinkedIn etc. keep showing exponential growth. We, at Pendragon Consulting, have managed to keep up with the pace and adapt strategies that allow us to drive incredible growth.
We draw on our team's cross-functional expertise to create strategy-driven, engaging social media campaigns that increase your click-through rates. The goal is to create social media experiences that improve your ROI (Return-on-Investment) and eventually, your business's bottom line.

Your Effective Social Media Partner
Mastering the art of social media marketing is one that requires expertise and experience navigating those channels. Pendragon Consulting has a team with that experience to help you build a strong social media presence.
Finding Your Audience
Analytical market research allows us to survey various platforms, finding ones where the majority of your target market is active.
Multi-Channel Solutions
Our preliminary research will likely unveil more than one social media platform that could be leveraged for your benefit. We further adapt to the incoming changes, innovating new strategies to make the most of your online presence.
Optimizing Content
Understanding the nuances of high-quality content that resonates with the audience, we further optimize it to maximize its impact. Whether it's a compelling and creative ad copy or regular social media posts, we'll make sure your audience remains entertained.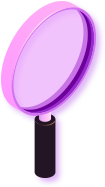 The result is stunning
Paid & Organic Social Media Campaigns
To drive organic traffic to your website, our social media solutions will include a content plan designed to cater to your specific audience. To further amplify the results and increase the impact on your ROI, we boost the organic strategy. Whether it's on Facebook, Instagram, Twitter or any other social platform, we aim to create ads with precise targeting, spending your advertising with efficiency.
Reporting of Ongoing Statistics
To curb any dips in social media engagement on the platforms, we monitor KPIs and analytics. This is critical to giving shape to the ongoing strategy, learning what works for your brand particularly and what doesn't.
Accelerate Your Social Media Presence
Our goal at Pendragon Consulting is to combine your business's unique branding strategy with SEO, facilitating both lead generation and customer conversion. Not only will we work to increase your visibility online, but we also provide visitors to your website with the meaningful experiences that keep them coming back and make them customers. Our team has spent years managing, testing, and deploying high-performing SEO campaigns, giving us the skills and resources necessary to deliver results for you.